Founded in 1831, the Detroit Free Press is Michigan's largest and oldest newsroom. The organization is most readily associated with its nameplate newspaper and accompanying website, freep.com, but it also was among the earliest print-centric organizations to embrace the documentary form.
Its photo and video department has been producing feature-length and short documentaries for more than 15 years, notably winning four national Emmy Awards for its work, along with numerous local Emmys. Among its notable documentaries are "Packard: The Last Shift," "Graveyard of the Great Lakes," and "12th and Clairmount." Since 2014, its newsroom has produced Freep Film Festival, an annual event that presents documentary screenings and more at venues throughout metro Detroit, with an emphasis on films with strong local connections or resonance.
It's in that context that "Coldwater Kitchen" was produced. Here are the key team members behind the effort:
Brian Kaufman (co-director): Kaufman is the executive video producer for the Detroit Free Press, where he has worked for over a decade to bridge the gap between video journalism and documentary film. His work has been awarded three national Emmy awards and was recently part of a Pulitzer Prize-winning package on President Trump's proposed border wall with Mexico. His most recent film, "12th and Clairmount," which tells the story of Detroit's 1967 riot/rebellion, screened at DOC NYC and Full Frame in 2017. Variety film critic Owen Gleiberman called the film "a revelatory portrait of the city … illuminating and innovatively crafted."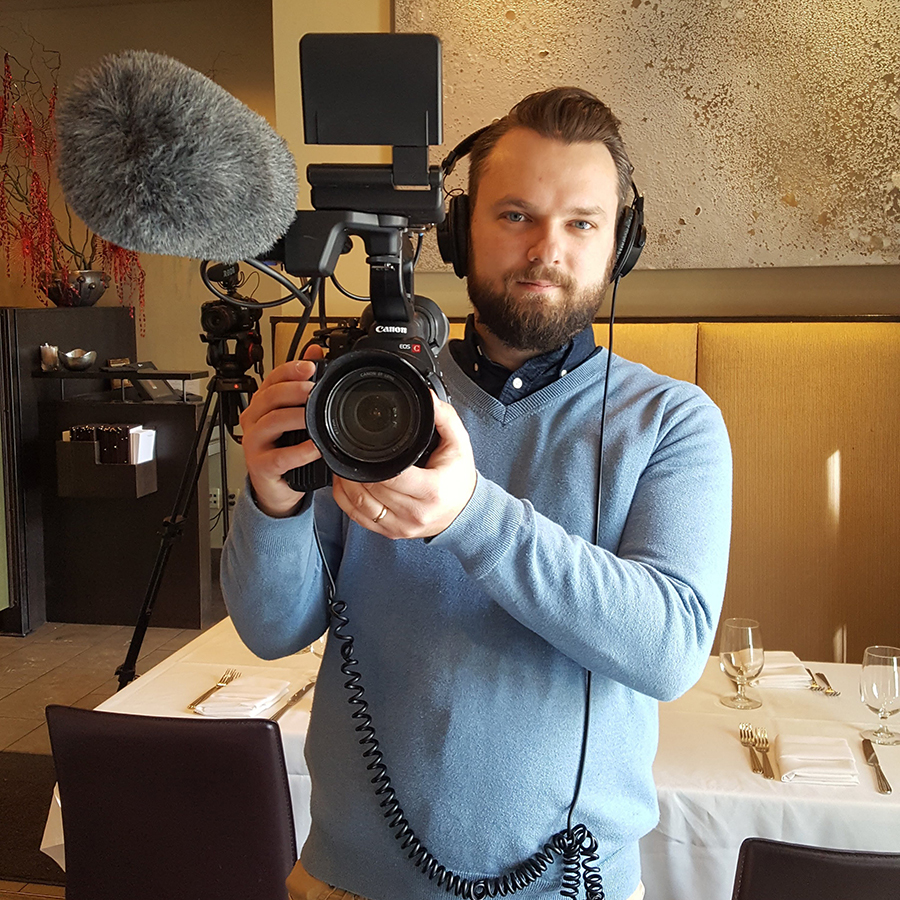 Mark Kurlyandchik (co-director): When Kurlyandchik began work on "Coldwater Kitchen," he was the Detroit Free Press' restaurant critic. He has since left the paper to pursue a career blending his food expertise and background in documentary film. He honed his filmmaking skills at the UC-Berkeley Graduate School of Journalism under the tutelage of legendary doc filmmakers Jon Else and Orlando Bagwell. Kurlyandchik is the recipient of two Michigan Emmy awards. His previous film, "Dinner In Abruzzo," a short doc about two chefs' journey to Italy, screened at Michael Moore's Traverse City Film Festival and the Napa Valley Film Festival.
Desiré Vincent Levy (executive producer): Desiré Vincent Levy is a communications strategist specializing in issue-based campaigns and impact litigation, and the co-founder of Detroit Kitchen Terminal, which seeks to reduce repeat incarceration by training workers to thrive in Detroit's restaurant industry. She is currently a Michigan Political Leadership Fellow with the Institute for Public Policy and Social Research at Michigan State University. Prior to MPLP, she served as a communications consultant for the MichiganVoting.org Election Protection Program (EPP), and before that, as the Associate Director of Communications for the ACLU of Michigan, where she worked on communication strategy for litigation related to the Flint water crisis and more. She is on the Board of Directors for the Detroit Food and Youth Entrepreneurship Academy and on the Board of Trustees at the Museum of Food and Drink.
Peter Bhatia (executive producer): Peter Bhatia is a multiple Pulitzer Prize-winning editor who has spearheaded meaningful journalism and digital advances at numerous news sites across the country. Currently the editor and vice president of the Detroit Free Press and freep.com, he joined the Free Press in September 2017, after two years as editor and vice president of the Cincinnati Enquirer and cincinnati.com. Bhatia previously was director of the Reynolds National Center for Business Journalism at Arizona State's Cronkite School of Journalism. He joined the university after a two-decade career at the Oregonian in Portland, where he was editor. His resume includes helping lead newsrooms to 10 Pulitzer Prizes, including six in Portland. He is the first journalist of South Asian descent to lead a major daily newspaper in the U.S.
Kathy Kieliszewski (producer): Kathy Kieliszewski is the photo and video director at the Detroit Free Press and a documentary film producer. Her work has been awarded four national Emmy awards, and she was recently part of the team behind a Pulitzer Prize-winning package on President Trump's proposed border wall with Mexico. She was the lead producer on the Free Press' "12th and Clairmount." Kieliszewski is also the co-founder and artistic director of the Freep Film Festival, the documentary-focused festival produced by the Free Press.
Steve Byrne (producer): Steve Byrne is the co-founder and executive director of Freep Film Festival, and also was an associate producer on "12th and Clairmount." The idea for the festival grew out of his longtime role as an award-winning arts & entertainment editor at the Free Press, where he was involved with cultural coverage for more than 20 years. Distinct from his Free Press responsibilities, he is a co-producer and co-director on an upcoming documentary about the author, outdoorsman and literary personality Jim Harrison.
Nicole Avery Nichols (producer): A journalist, storyteller and media manager proficient in coalition building, Nicole Avery Nichols is the editor-in-chief of Chalkbeat, a nonprofit news organization committed to covering stories centered on improving schools for all children, especially those who have historically lacked access to a quality education. Before joining Chalkbeat, Avery Nichols was a senior editor at the Free Press who championed stories of how everyday people live, love, grieve, struggle and laugh out loud. She is a storyteller who inherited that gift from ancestors who fought for equality so that she could ensure that the stories of under-represented people are told. She was a producer on the culinary travel documentary, "Dinner in Abruzzo."
Doug Blush (consulting producer): Doug Blush is an award-winning director, producer, editor, writer and cinematographer whose work includes over 100 feature and television projects, and is a member of the Academy of Motion Pictures Arts and Sciences (AMPAS) as well as the American Cinema Editors (ACE). His recent credits include, as consulting editor and producer, the 2018 Academy Award-winning "Icarus," as well as the 2013 Oscar-winning "20 Feet From Stardom," for which he also received the ACE Eddie Award for Best Documentary Editing. He was co-editor and associate producer of Kirby Dick's "The Hunting Ground" in 2014 and the Oscar-nominated and Emmy-winning "The Invisible War" in 2012. Recent work as consulting or supervising editor include the Sundance documentaries "Jim: The James Foley Story," "Chasing Coral," and "Dark Money."
Wayne Kramer (score composer): A guitarist famed for his work with the incendiary late '60s rock band the MC5, Kramer in recent years has become a noted composer for film, including providing the sonic landscapes for documentaries like "Fear and Loathing in Aspen" and "The Russian Five," along with music for the Will Ferrell comedy "Talladega Nights." Aside from his musical talents, Kramer brings a deep authenticity and expertise to "Coldwater Kitchen." Imprisoned on a drug conviction in the 1970s, he would later return to music and co-found Jail Guitar Doors, a nonprofit designed to provide musical education and opportunity to incarcerated individuals.
Jewel Gopwani (impact producer): Jewel Gopwani leads the Free Press newsroom's engagement efforts. That includes her role as engagement director of the Freep Film Festival. She is part of the newsroom's senior leadership team and the Free Press Editorial Board.
Angie Jackson (consulting producer): Angie Jackson works as an investigator with the State of Michigan Appellate Defender Office's wrongful conviction unit, where she collaborates with attorneys to gather and analyze evidence to defend indigent clients during the appeals process. Jackson says the job offers an opportunity to make a direct impact on the lives of people involved with the criminal justice system. Previously, she covered the challenges of formerly incarcerated citizens for the Detroit Free Press as a corps member with Report for America, an initiative of The GroundTruth Project.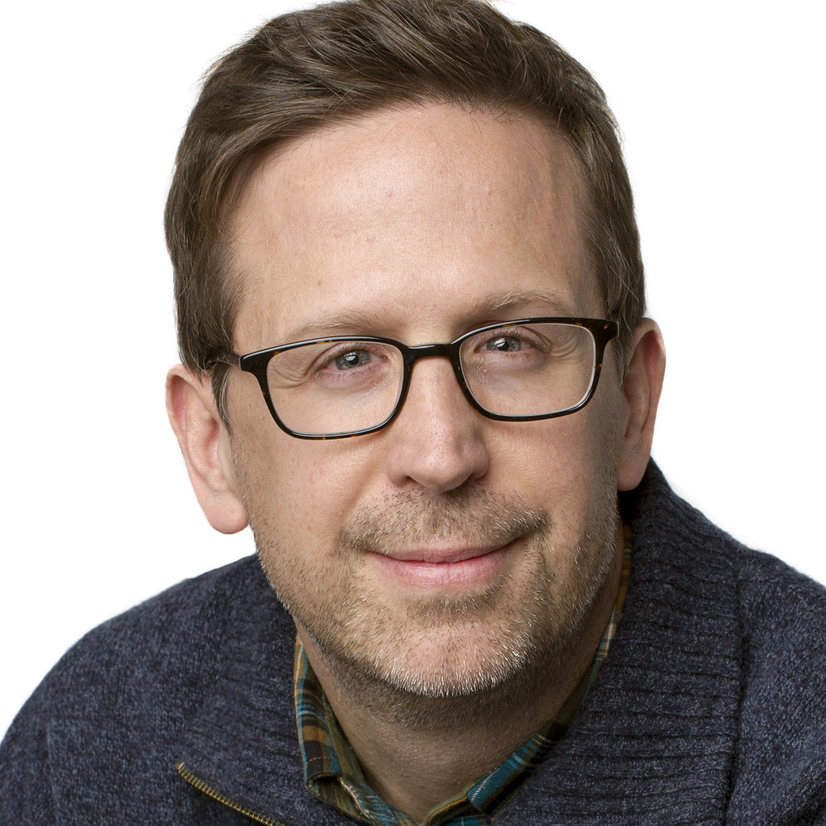 Brian McNamara (web director): Brian is an Assistant Editor in the Free Press newsroom, where he is involved in data visualization, digital storytelling and art direction. Brian also is the web director for the Free Press' Freep Film Festival and Detroit Free Press Marathon websites.